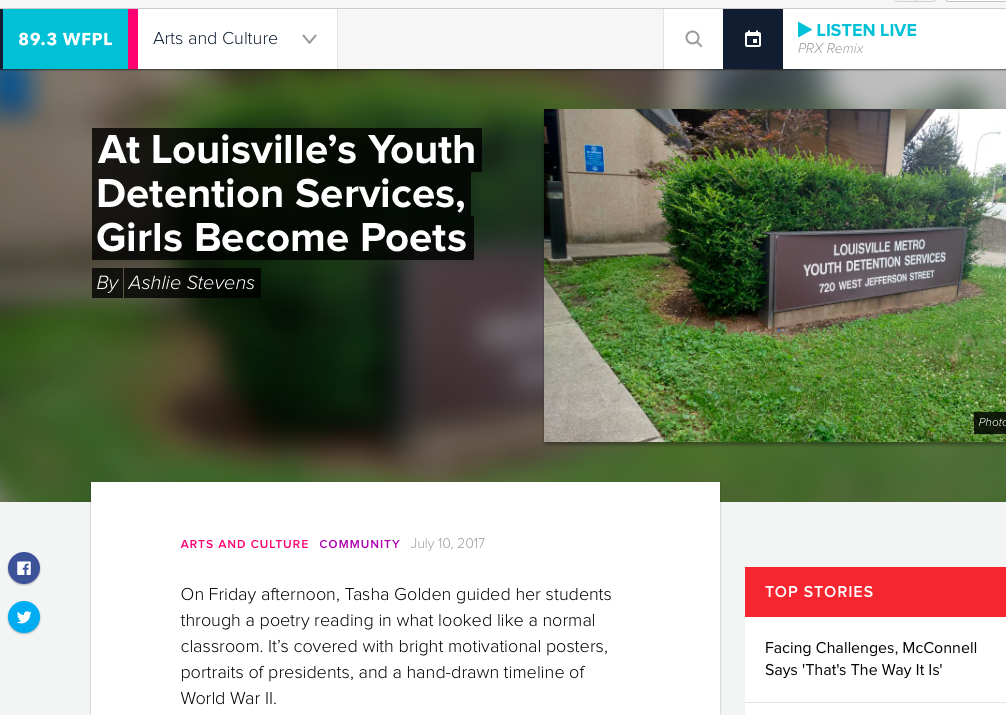 WFPL + Youth Detention Services
WFPL wrote about my workshop in Louisville's Youth Detention Services in July 2017. Click here to give it a read!
Louisville Magazine + Poetry in Detention
Tasha Golden + Michael Wilson Interview
WVXU, Poetry, & Ellery
Ellery stopped by WVXU's studios when Once You Had Hands came out, to talk about the new book, play some songs, and promote their book/music release show. You can hear the interview here.
CityBeat + Ellery
CityBeat published a feature storyabout Ellery's previous record, produced by Grammy-winner Malcolm Burn.