:: assorted media/press stories ::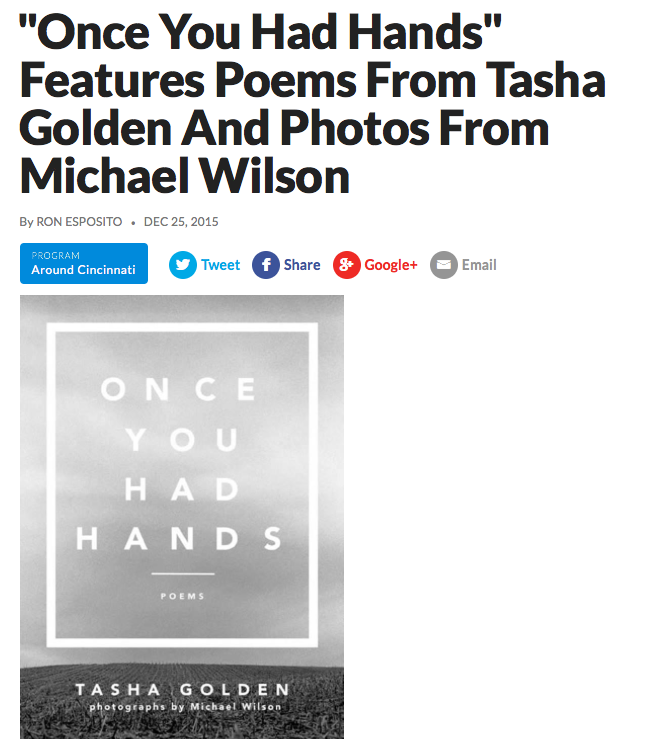 Tasha Golden + Michael Wilson Interview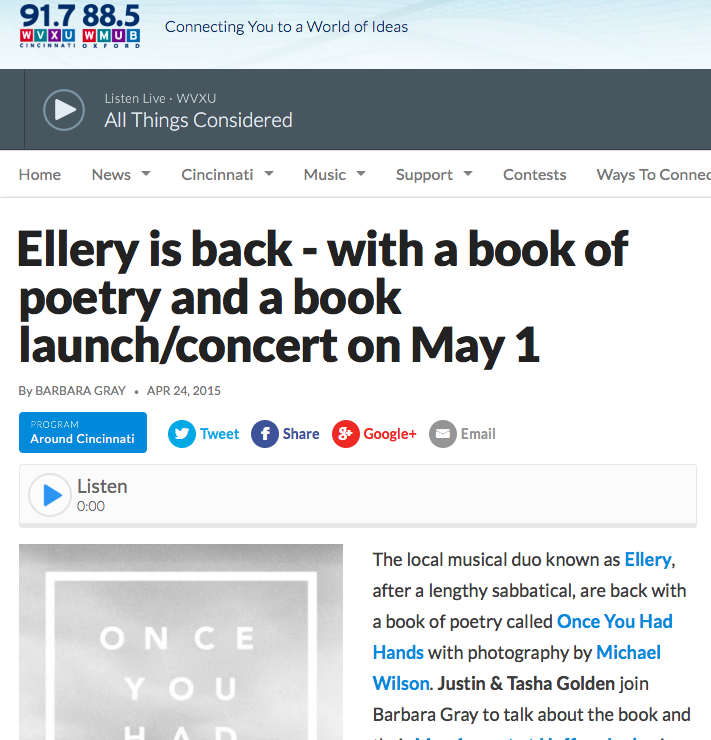 Ellery stopped by WVXU's studios when Once You Had Hands came out, to talk about the new book, play some songs, and promote their book/music release show. You can hear the interview here.
The Daily Country had praise for Ellery's "Over Land Over Sea;" check out the full review here.
CityBeat published a feature story about Ellery's previous record, produced by Grammy-winner Malcolm Burn.

New Hampshire Public Radio
Talking with 93.9 "The Ville" about the "Voices of Change" writing contest, hosted by Sarabande Books and the UofL Youth Violence Prevention Research Center, and the resulting anthology: "The Almost Mothers of the Greater Louisville Metropolitan Area."